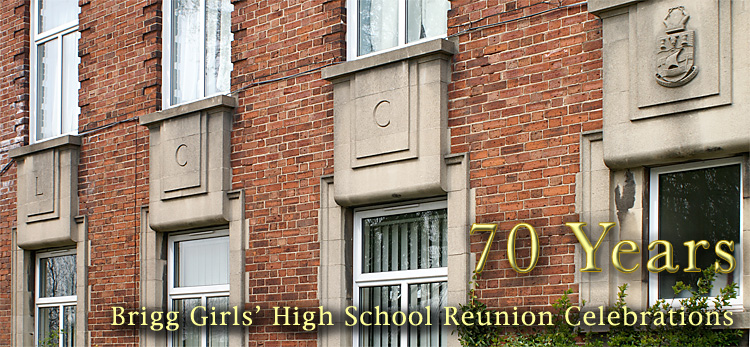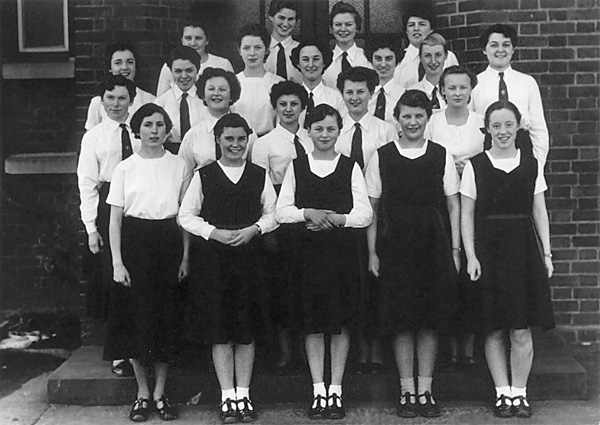 Prizewinners of the 1955 Speech Day.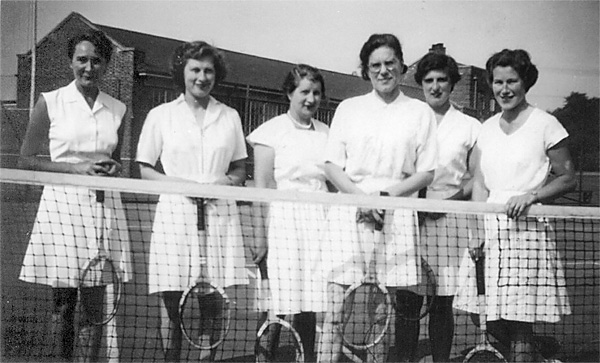 Girls' High School Staff Tennis 1955, left to right:
Unknown - Miss Palethorpe (History) - Miss Chandler (Langs) - Miss Ewan (Head) - Miss Ellerby (PE) - Mrs Atkins (Geog)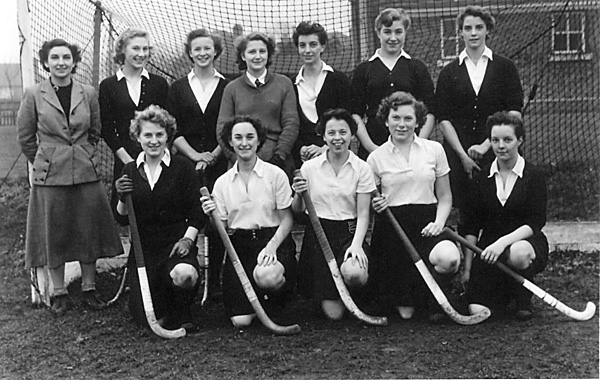 Hockey Team, probably 1956
Brigg Girls' High School Building 70th Anniversary
The foundation stone was laid in 1936 and the new building opened officially on 2nd November 1937.
Reunion & Celebrations Saturday, 30th June 2007 (contact Hon. Sec. for more information)
4 Decades of memories ... sent in by Joyce Lunn (50s), Sandra Firth (60s), Karen Rouse (70s) & others...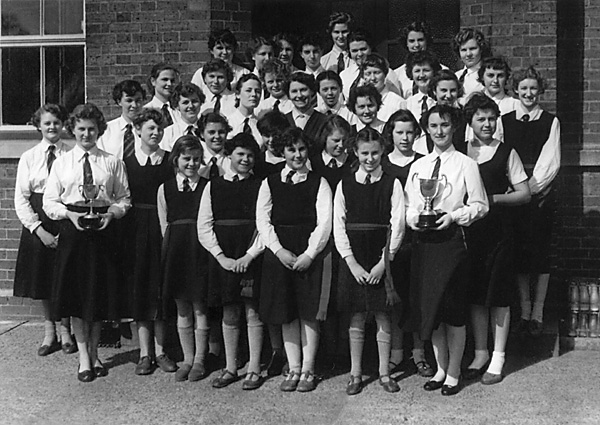 The award-winning choir of 1956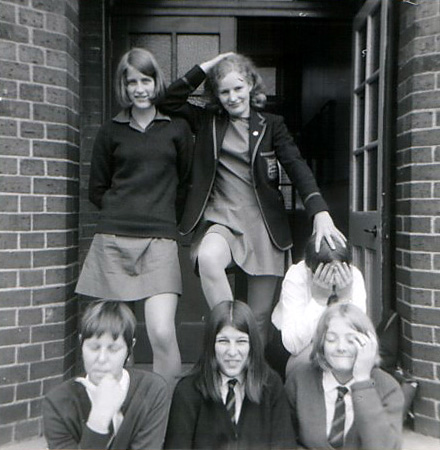 1969 - Margret Swaby, Ann Tatam, Susan Miles, Jackie -, Susan Jury, Helen Bowe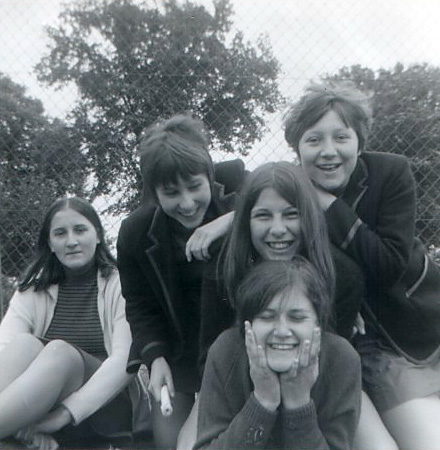 1969 - A French penfriend, Yvonne Broadbent, Susan Jury, Pauline Bullyment, Marguerite Leaning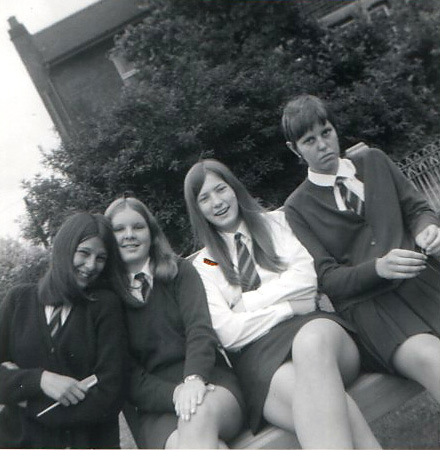 1969 - Susan Jury, Angela Meadows, Janice Walters, Jackie -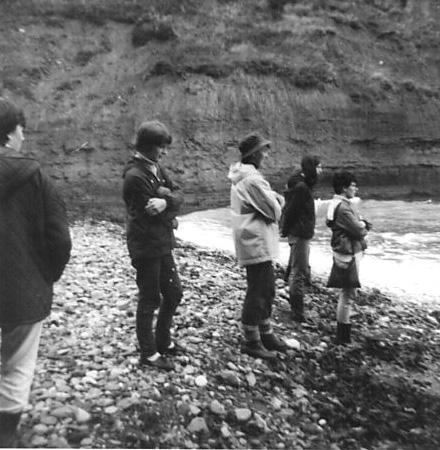 c. 1967 (Boggle Hole Youth Hostel) - Unknown, Margaret Swaby, Miss Aaron, Christine Jesney, Ruby Jackson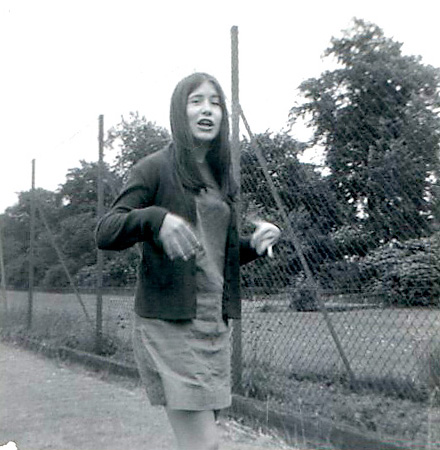 1969 - Penny Smith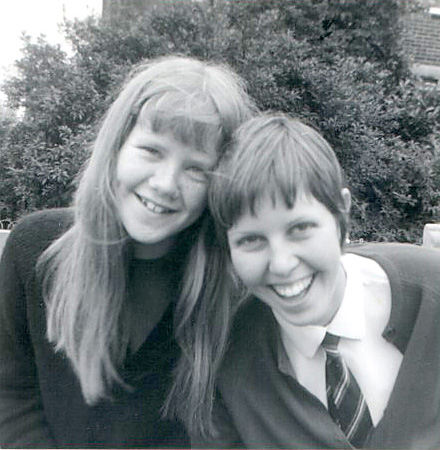 1969 - Sandra Kitchen, Jackie -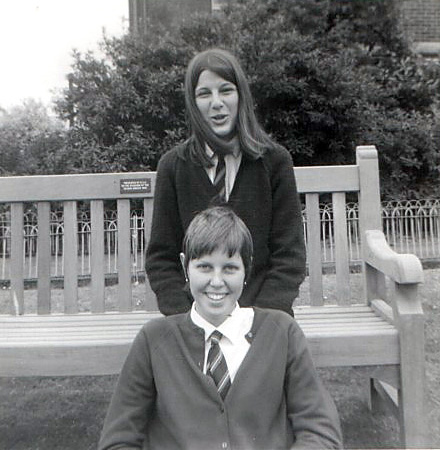 1969 - Susan Jury, Jackie -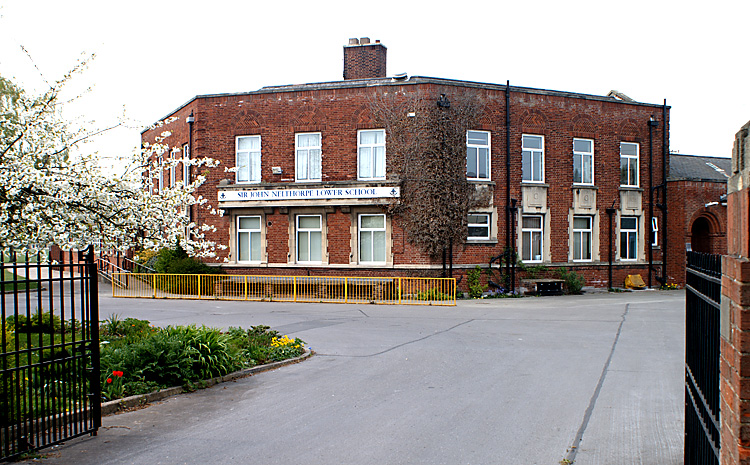 The building opened in November 1937 is now Sir John Nelthorpe Lower School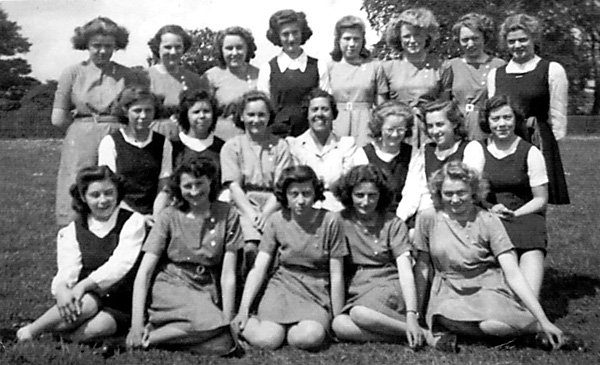 The Upper Va of 1946 with Miss Maddock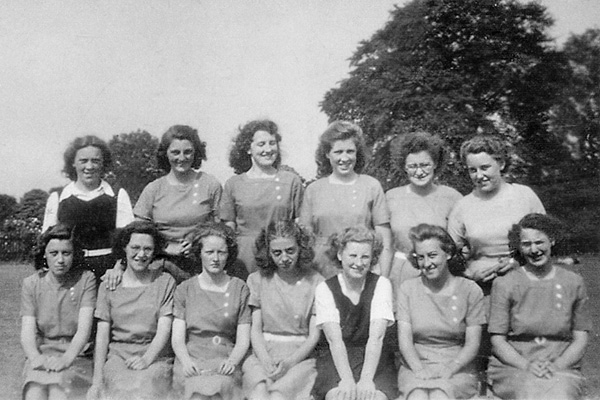 Upper and Lower VI of 1947 - centre front June Ellis, Head Girl
A Form IVα from the 1970s - the May 2007 Mystery Pic